Štrba, Zámčisko and Palúdza rail tunnels
Project overview
The railway line from Žilina to Košice in eastern Slovakia is part of the new EU west–east rail corridor. In the stretch from Liptovský Mikuláš to Poprad Tatry, the two-track line will be expanded to eliminate speed bottlenecks. This requires construction of several new tunnels. The single-tube Štrba, Zámčisko and Palúdza tunnels will be designed for transporting passengers and freight at a maximum speed of 160 kilometres per hour. The 2.5-kilometre-long Štrba mined tunnel will pass under the Za hájom hills not far from the village of Štrba. A crossover will be built in the middle of the tunnel. The 155-metre-long Zámčisko tunnel is part of the Dúbrava/Zámčisko series of tunnels and consists of a 90-metre-long mined section and two short cut-and-cover sections. The 630-metre-long Palúdza tunnel will be built using the cut-and-cover method. The supporting structure consists of diaphragm walls that are 80 centimetres thick and 12 metres long.
Client
REMING Consult a.s. Bratislava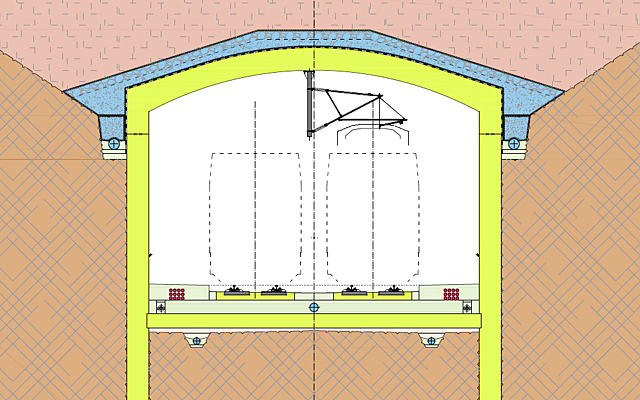 Our services
Preliminary project, construction project, tender planning/detailed design.
Similar projects