Milochov rail tunnel
Project overview
In keeping with the new east–west corridors of the European railway network, modernising railway lines and rail tunnels is a top priority for Slovakia. During retrofitting of railway line No. 120 on the Púchov–Považská Bystrica section between Púchov and Žilina, the Milochov tunnel will be built with a length of 1,955 metres. The maximum speed in the two-track, single-tube tunnel for transporting passengers and freight will be 160 kilometres per hour. Trains with tilting technology can travel at up to 200 kilometres per hour. The tunnel tube consists of a mined section and two cut-and-cover sections. The mined part of the tunnel tube will be driven in stages with horizontal segmentation of the excavation (roof arch, bench, floor).
Client
REMING Consult a.s. Bratislava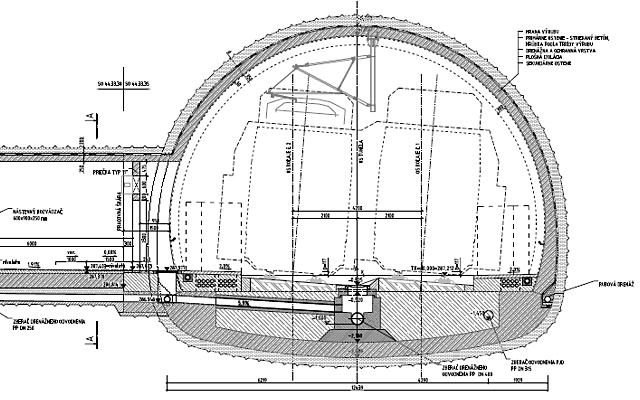 Our services
Construction project, tender planning/detailed design.
Similar projects