Ovčiarsko and Žilina motorway tunnels
The D1 motorway from Bratislava to Žilina to Kosice up to the Ukrainian border is Slovakia's most important east–west connection and a key European corridor. Two tunnels are being built on the stretch from Hričovské Podhradie to Lietavská Lučka near Žilina: the Ovčiarsko tunnel with a length of 2,360 metres and the Žilina tunnel with a length of 690 metres. Both tunnels are in the Carpathian Flysch Belt, a difficult geological environment. Tunnel driving for the Žilina tunnel is especially demanding because the rock is granular, unstable and contains water. For that reason, the tunnel floor was drained and reinforced with concrete injections. The tunnels consist of two tunnel tubes with two lanes each. They were driven using mining construction with the new Austrian tunnelling method (NATM) using shotcrete and dual formwork.
Client
Dopravoprojekt a.s. Bratislava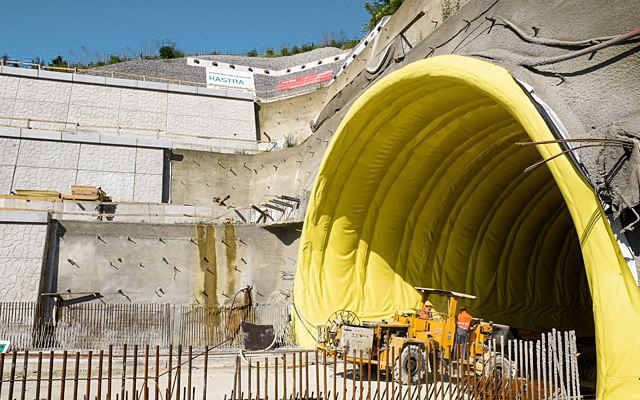 Our services
Detailed design, plans for the structures built.
Similar projects