Svrčinovec and Poľana road tunnels
Project overview
In the course of expanding half of the D3 motorway at the important new north–south axis between Žilina and the Polish border, the two Svrčinovec and Poľana single-tube tunnels with two-way traffic are being built on the stretch from Svrčinovec to Skalité. The 410-metre Svrčinovec tunnel is to the north of the village it is named after. The next tunnel, Poľana, is 893 metres long and near the village of Skalité. The tunnel rock primarily consists of clay and sandstone layers. The tunnels will be driven using mining construction with the new Austrian tunnelling method (NATM) using shotcrete and dual formwork. Each tunnel is equipped with an escape tunnel and the appropriate operation and safety facilities.
Client
D3 Svrčinovec–Skalité consortium (VÁHOSTAV-SK, Doprastav, STRABAG, Metrostav)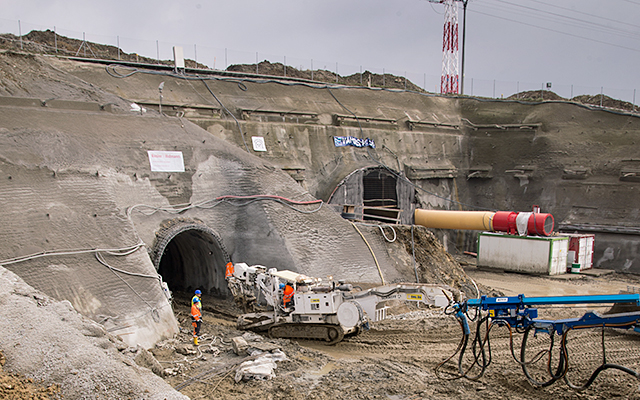 Our services
Changes to the construction project, detailed design, plans for the structures built.
Similar projects